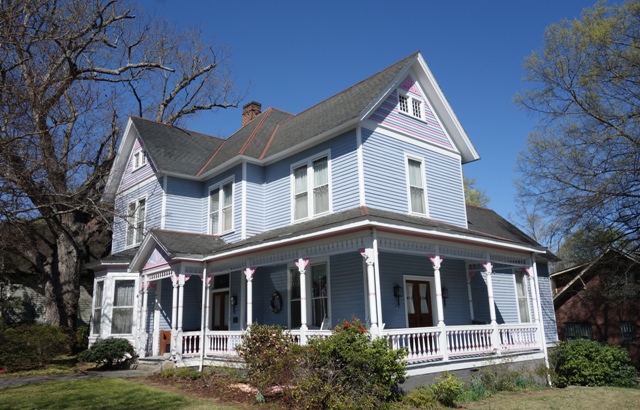 Can't make it to a public tour? Or maybe you want a tour just for the people in your group?

I am happy to take you on a private tour if my schedule permits. A private tour can be conducted on any day of the week. Please understand that I do other freelance work, which means that I cannot guarantee that I will be available at the date and time that you want.

Please email me at info@raleighwalkingtours.com with your preferred date and time for a private tour. Please include a backup date and time if you have one. I would prefer a full day's notice, but please give me at least 4 business hours notice if you are requesting a same day tour.

Unlike my public tours, I do charge an upfront fee for private tours. The price is $20 for 1 person, $30 for 2 people, and $40 for 3 people, and $50 for 4 people or more. There is a maximum number of 10 people per private tour. I accept CASH only!

Tips at the end of private tours are very much appreciated but not expected. As much as I would like to offer all of my tours on a pay-what-you-want basis, I also need to support myself. The balance that I have struck in order to make a living is to charge upfront for private tours.

I hope to see you on a tour soon!